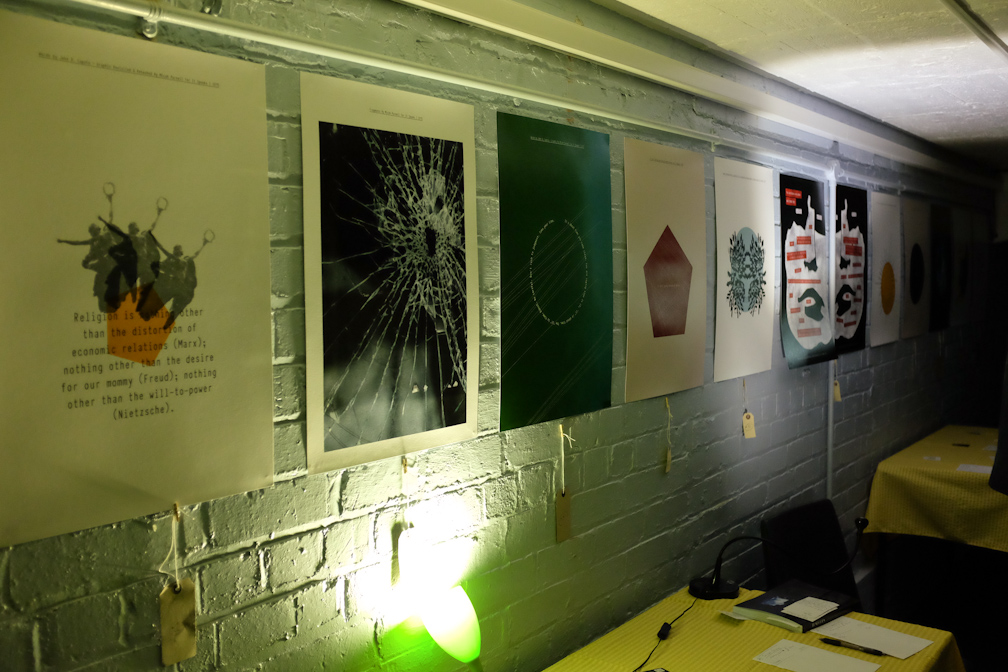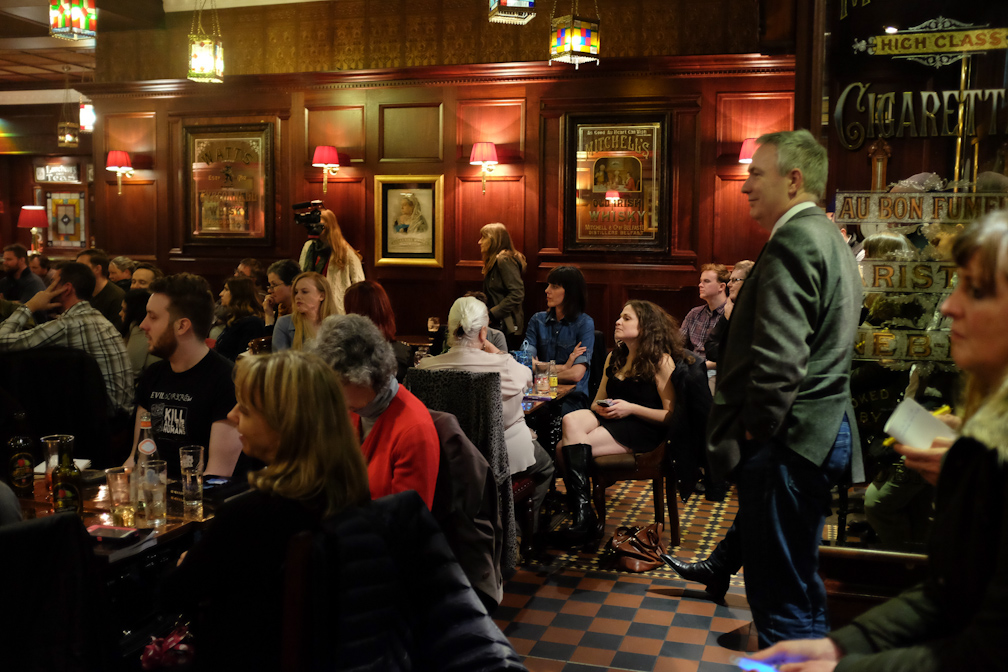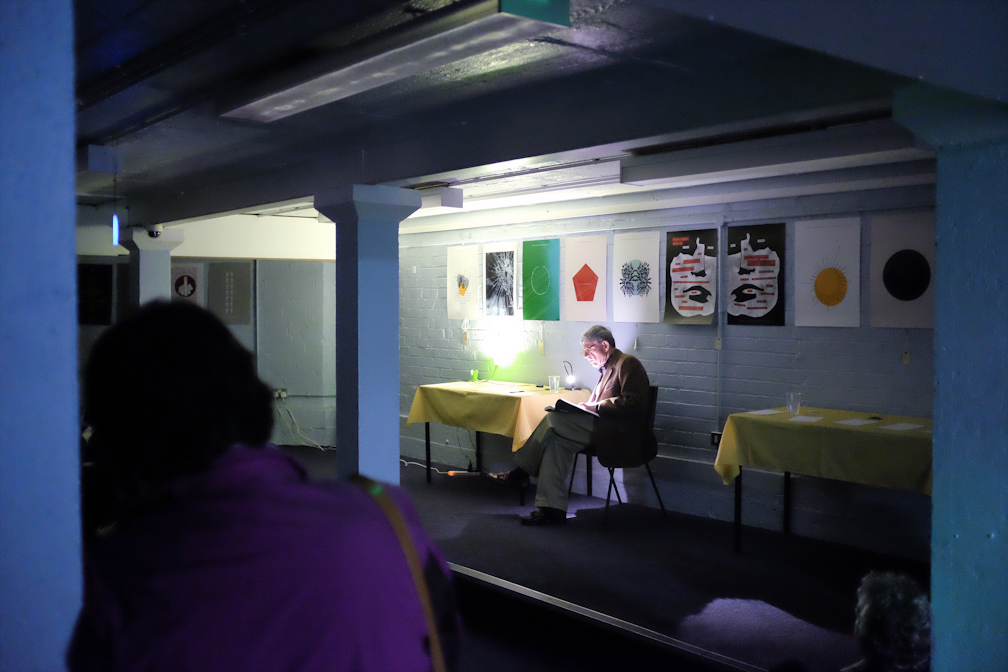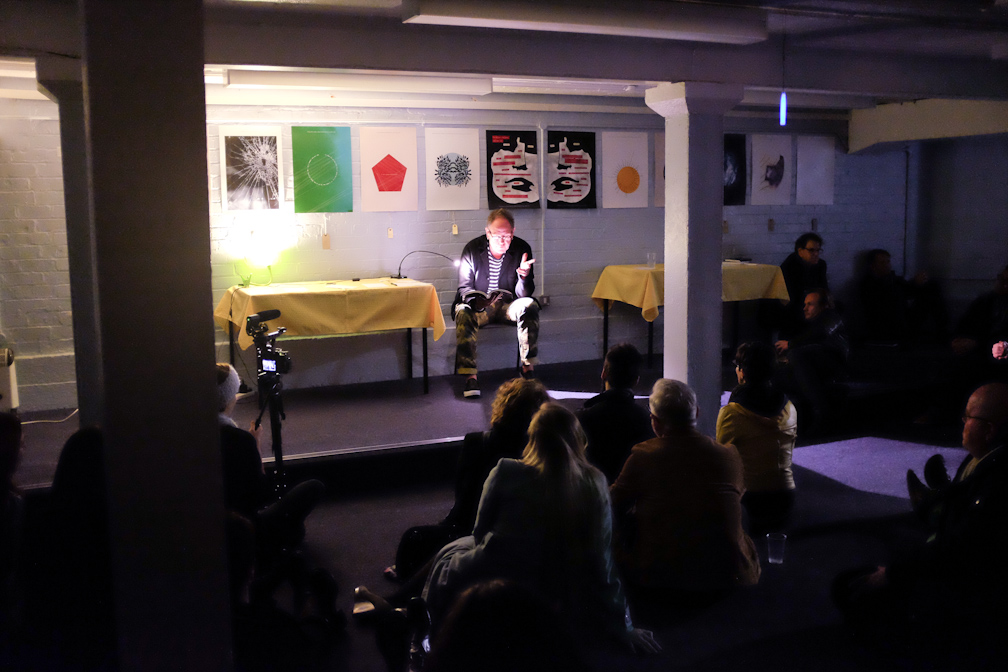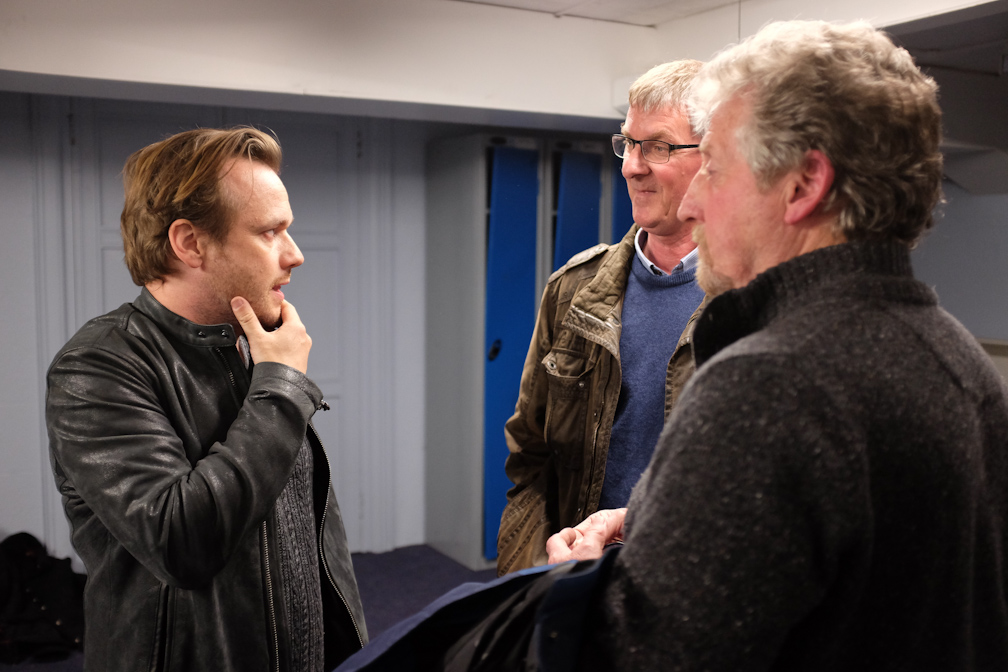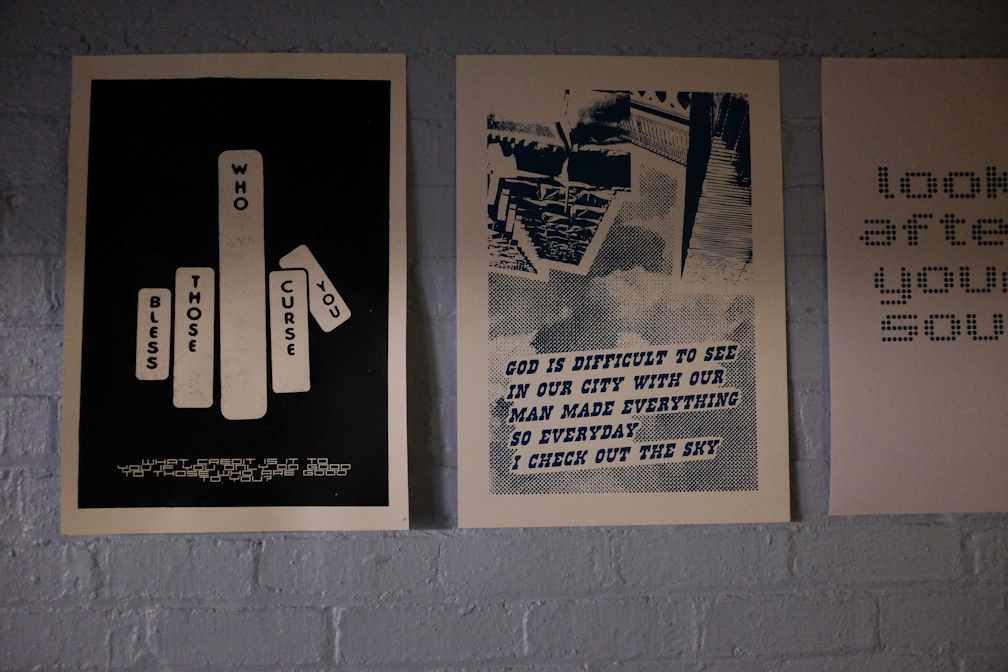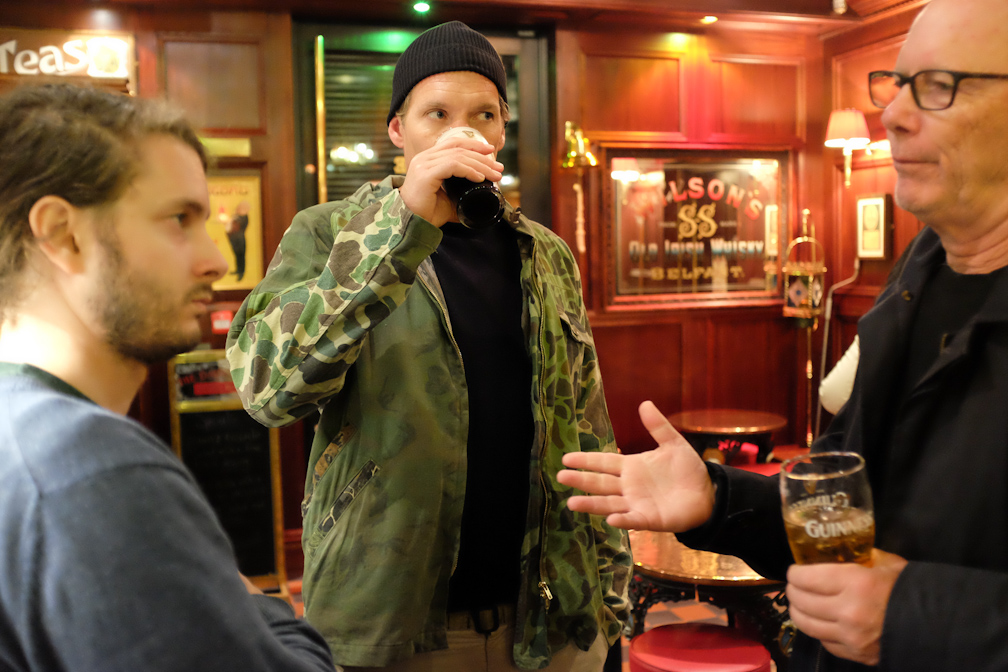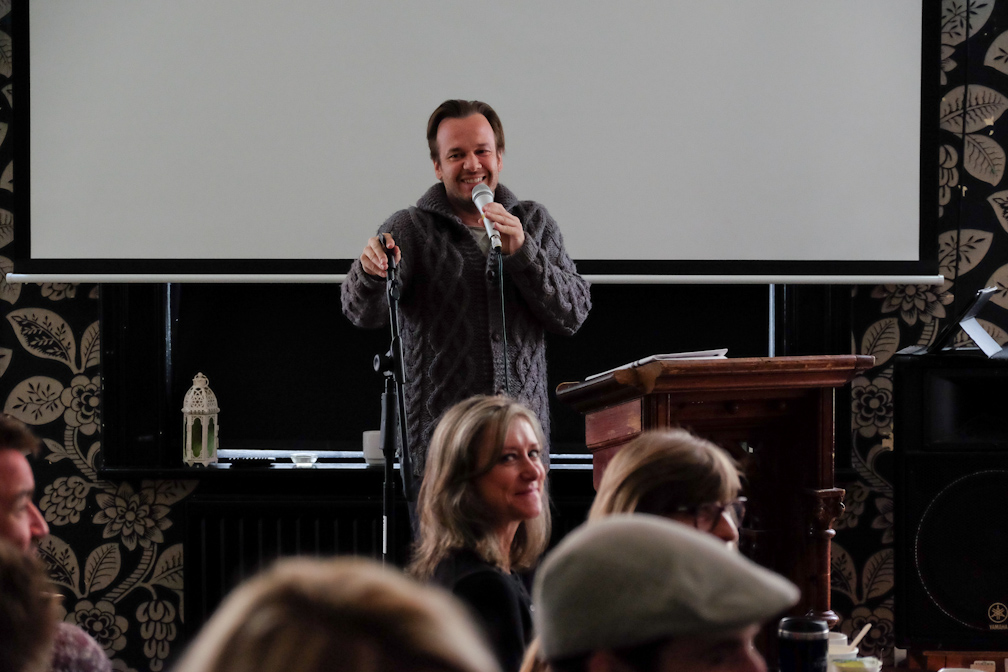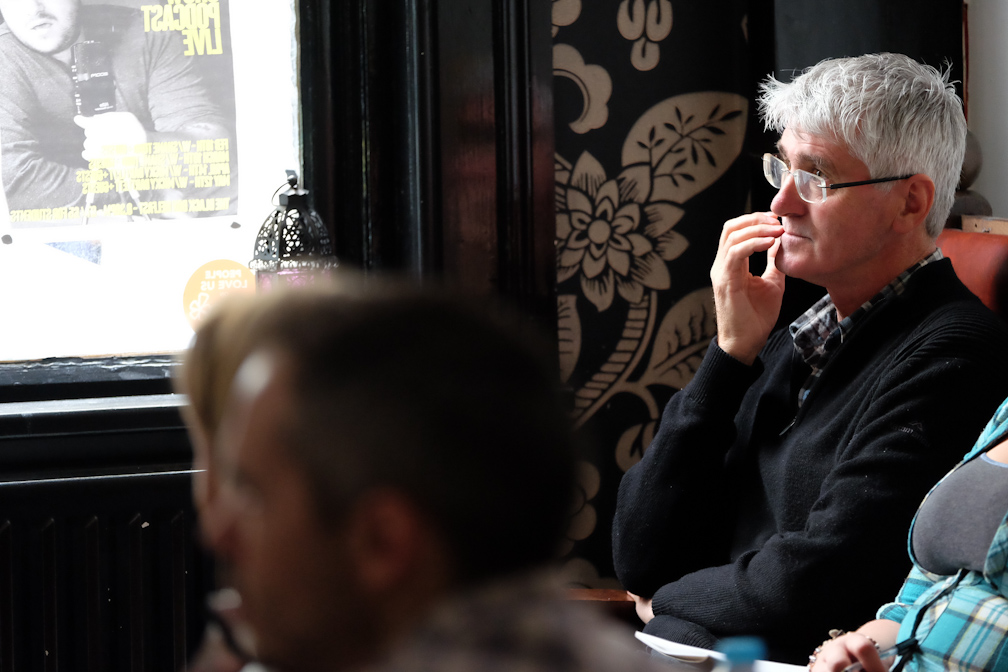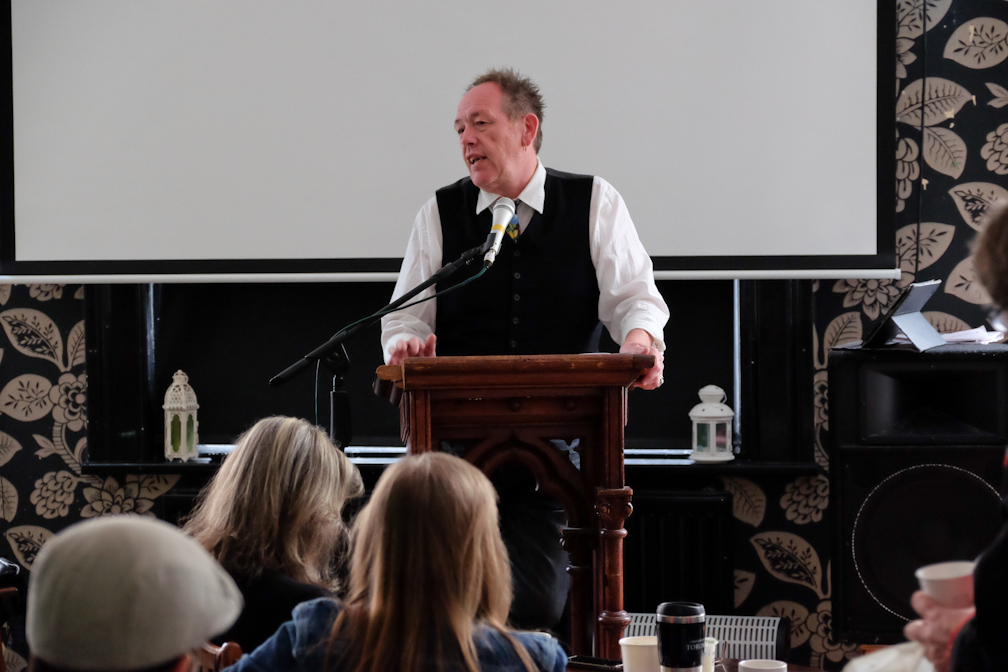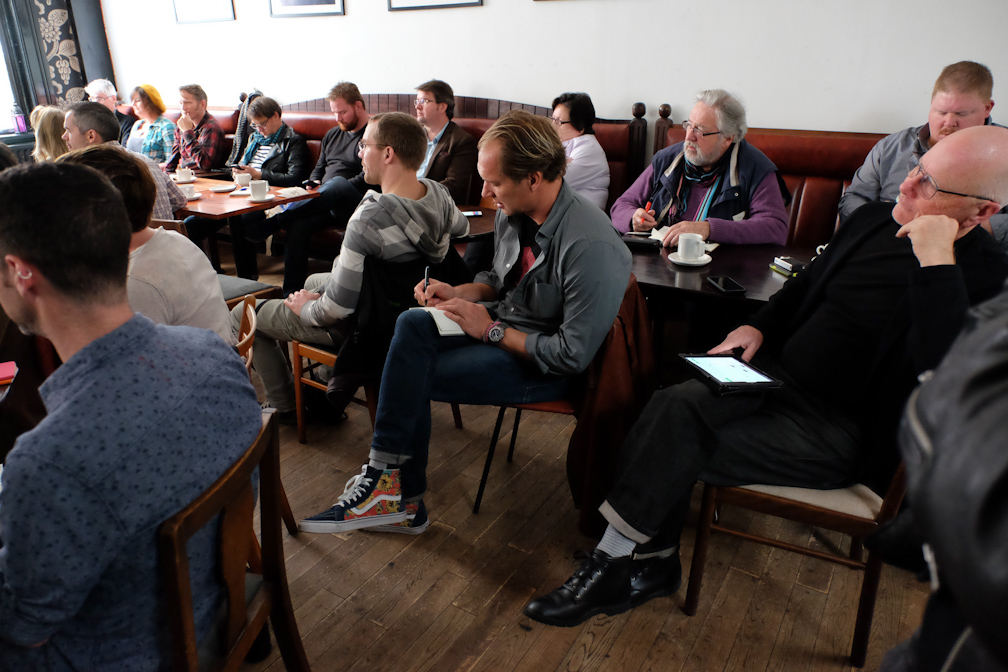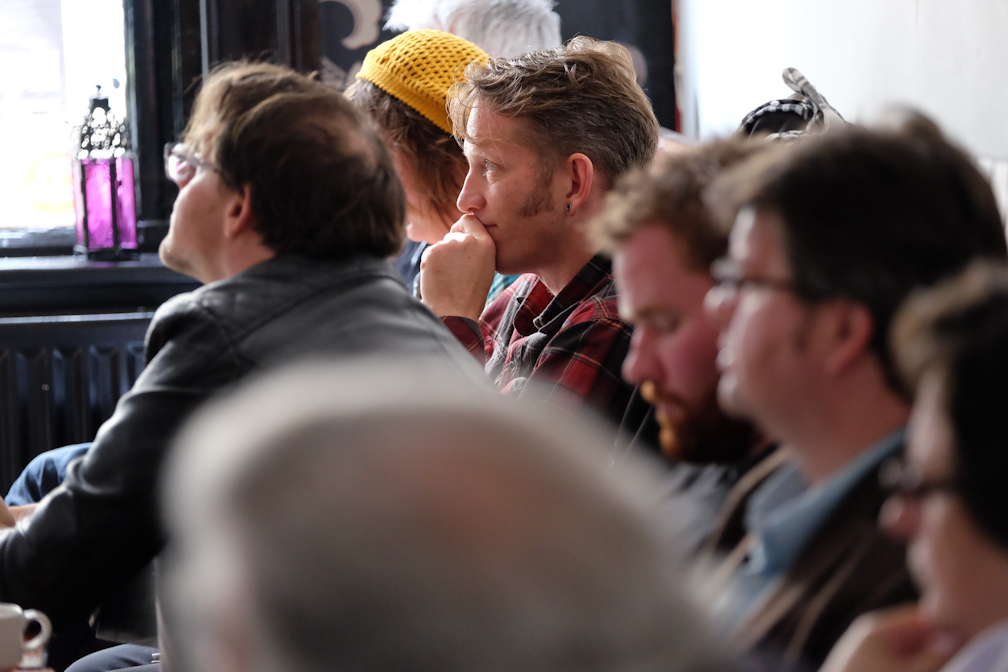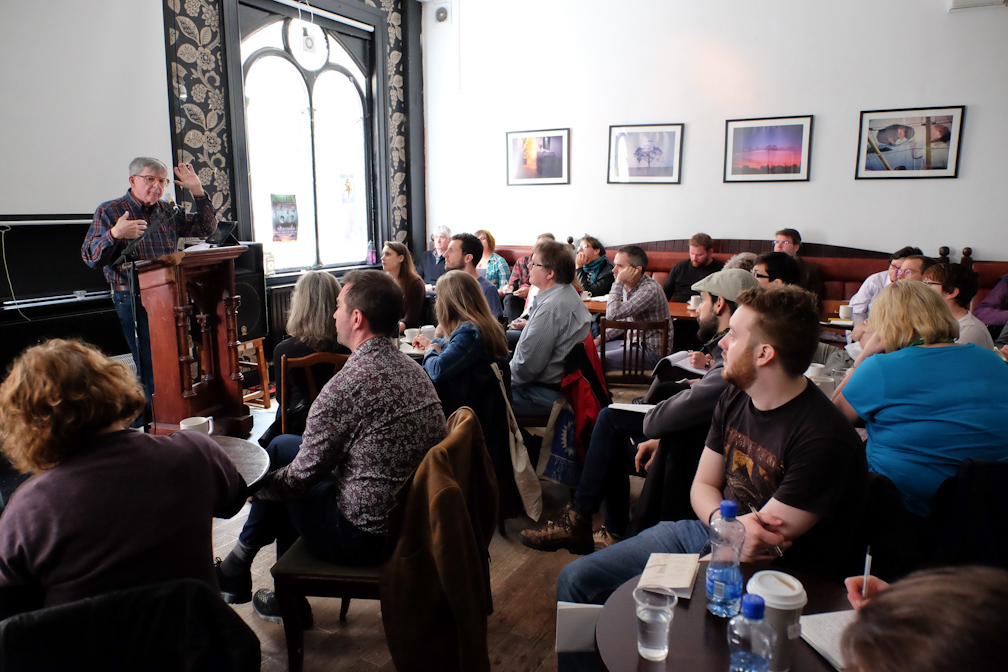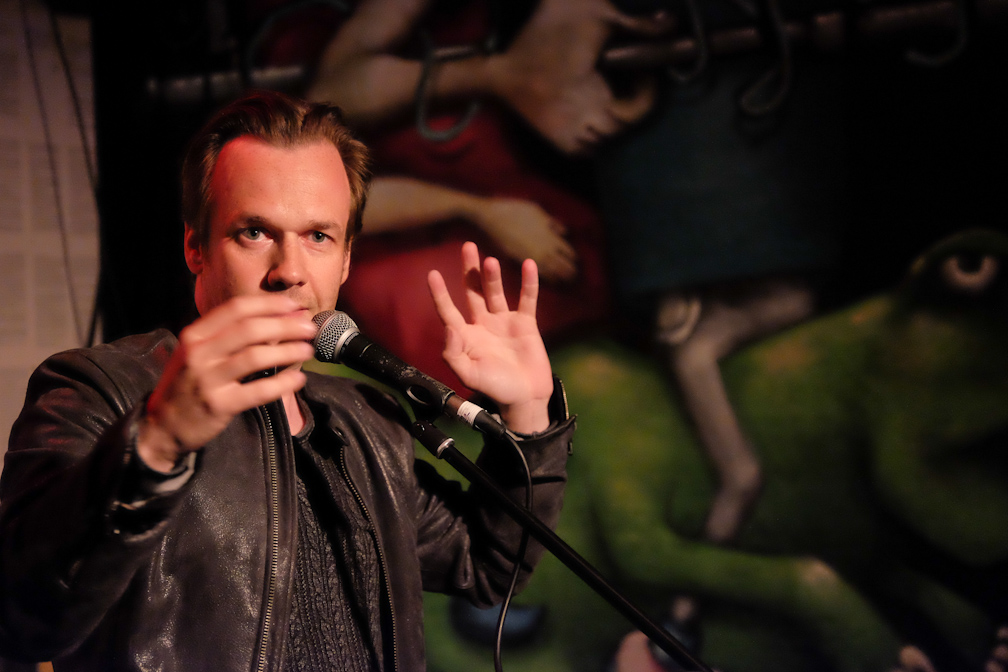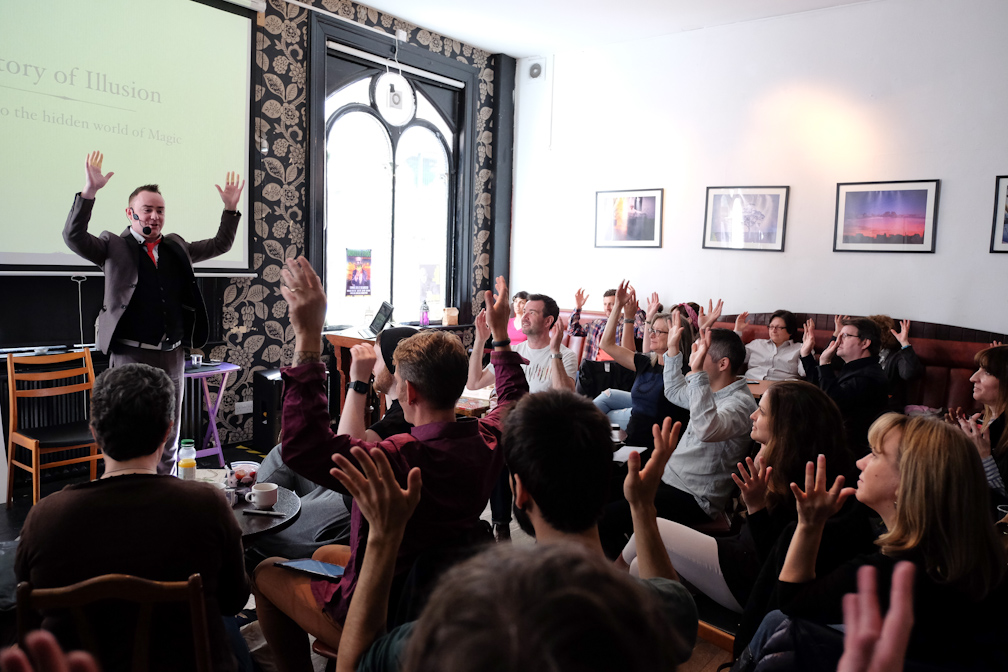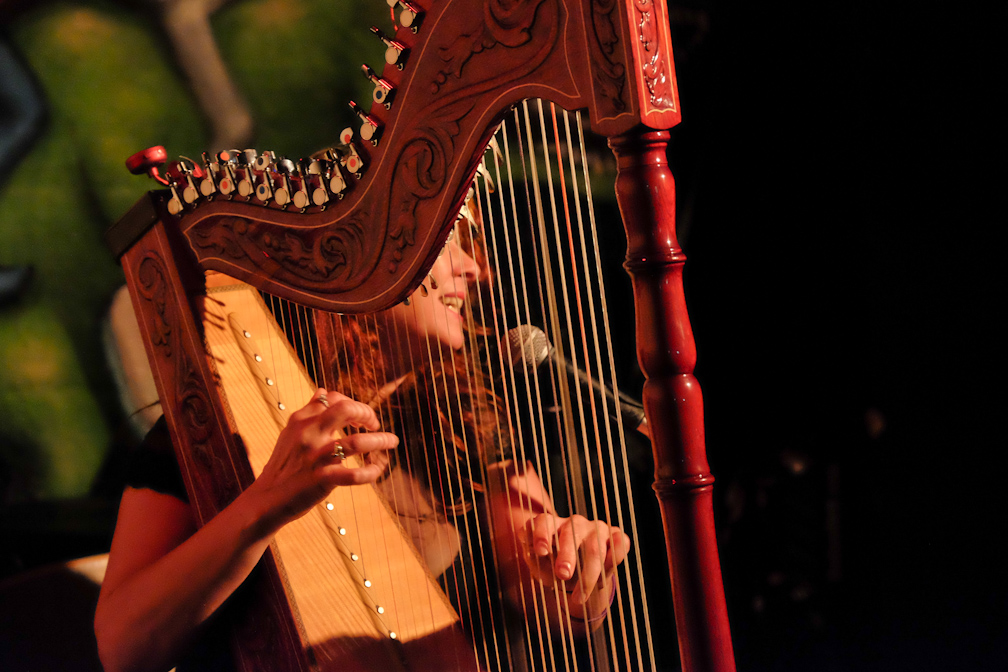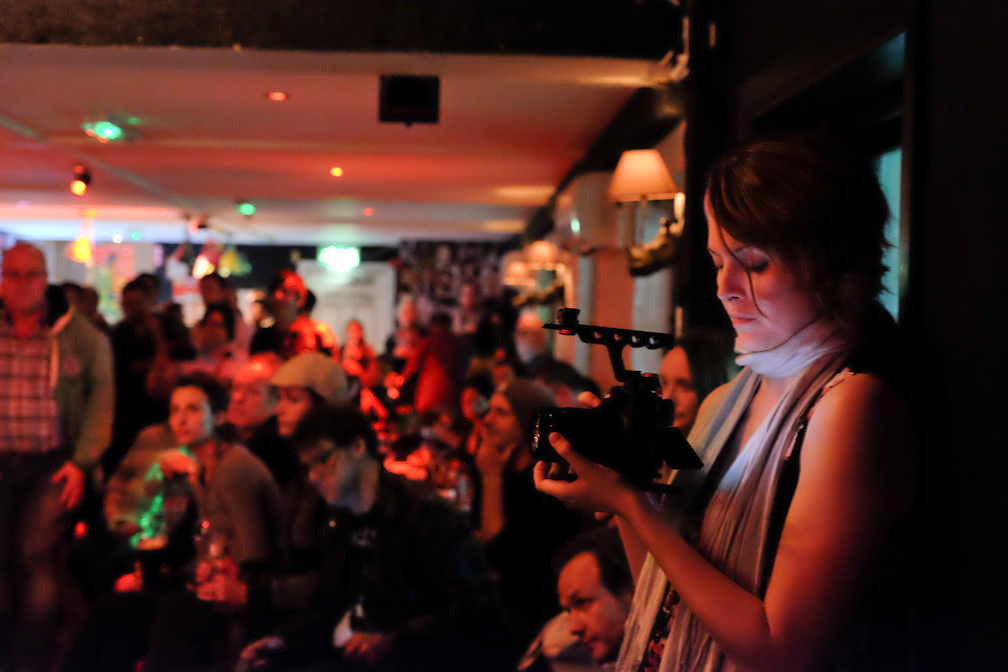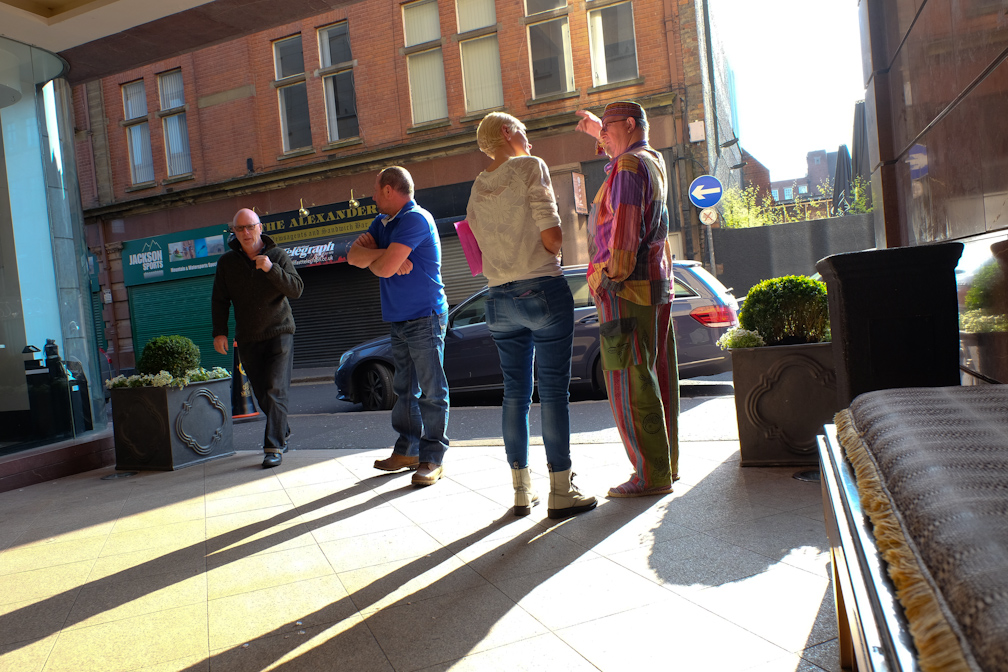 Listen to previous wake seminars
Click the link to get the main seminars from WAKE 2019. The theme was Born Again, and we explored the meaning and possibility of fundamental change.
WAKE | Rashomon
Located in the cultural heart of Belfast (which won World's Best Region for Tourism in 2017 by Lonely Planet) and spread over a variety of historical venues, WAKE is a five-day transgressive festival that mixes the best in incendiary intellectual exploration with underground art, music, magic, comedy, cabaret, tours and talks to forge an experience that embodies the destabilizing essence of pyrotheology.
WAKE is a pop-up community that creates a space for radical ideas and personal rupture. It brings together a ragtag collection of dissidents, heretics, fools and fundamentalists from all over the globe. People who want to spend five days forging friendships, bidding farewell to old gods, and learning how to affirm life in all its dirt and depth.
The theme
We live in dangerous times. A conflict is raging. The vast theaters of war span the political, the religious and the cultural. This year WAKE will offer a pyrotheological Intelligence Appraisal of the situation. We'll be exposing the ideology that binds Neo-Reactionaries, Neoliberals and Progressives. We'll be revealing how the IDW and SJW camps are inherently enmeshed in the same web. And we'll be looking at a viable, world-affirming, alternative to the various factions currently entrenched on the battlefield. In short, this year WAKE offers a vision of how we might save the world.
What are the dates?
WAKE kicks off at 7pm on 17th May and finishes around midnight on 21st May.
What should I expect?
This is a boutique festival - not a conference - that is carefully crafted to help inspire you, challenge you, and enrich your experience of life. I'll be there speaking, facilitating discussions and answering questions. But I'll also be curating the other content; bringing in academics, artists and activists who will help to create an immersive and life affirming environment. In addition to all the music, magic, and art, there will be plenty of pub conversations, tours, talks and laughter.
We'll be revealing the theme for 2020 in the coming months.
What's the Lineup?
Over the next 10 months we'll be posting up the contributors.
What's included?
We work hard to keep the cost of WAKE down so that we can allow as many people as possible to be part of the community. Included in the ticket price is admission to everything across the five days of WAKE. There will be a small amount of courtesy catering, but meals are not included. Neither is travel or accommodation.
Should I extend my stay?
Absolutely. There is so much to do in Ireland, and many of the people who attend the festival intentionally stay longer to go on tours, hangout and explore. So there's always a group of people from Wake up for additional mischief after the event comes to a close.
Can I give a deposit or pay in installments?
Yep. This year we're offering the opportunity to put down a non-refundable deposit. The deposit will secure your place for 30 days. You can also contact us directly if you'd like to pay in installments.
What happens if I pay but can't go?
Because we have to book everything in advance and budget in anticipation of full attendance, refunds can't be given. However we can offer you credit toward future Wake festivals. You are also welcome to sell your ticket on to someone else. So think carefully before you buy!
What are my transportation options?
The closest airport is the George Best City (BHD). It's a 5 minute bus or taxi ride into the city (both can be found right on the doorstep of the airport (Uber also operates in Belfast). The other local airport is Belfast International (BFS). There is a bus at the airport that takes you directly into the city. From there, you can walk to the area where everything takes place. Dublin airport (DUB) is also a great option as flights there are often cheaper. It's just under 2 hours from Belfast and there's a bus outside the exit that will take you up (some of the buses don't take credit cards, so buy your ticket in advance or use either Euros or Sterling).
Where should I stay?
Belfast is packed with great accommodation. There's a fantastic and every growing range of options from the basic to the luxurious. And all at very reasonable prices. You can look for an apartment in the Cathedral Quarter (St. Annes Square is a great spot), or book into one of the many local hotels. Our recommendations are: The Premier Inn or the Ramada Encore for budget options (there are a few Premier Inns, so make sure you're booking the one located in the Cathedral Quarter), Bullitt for a very stylish and cool mid-price option, and The Merchant if you want to make your stay that little bit more special.