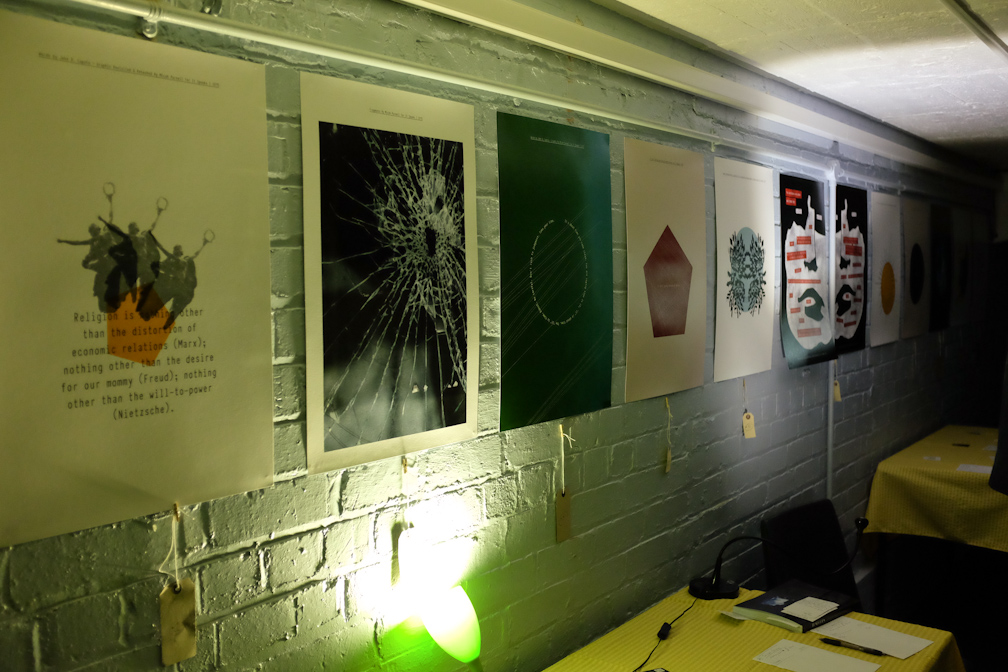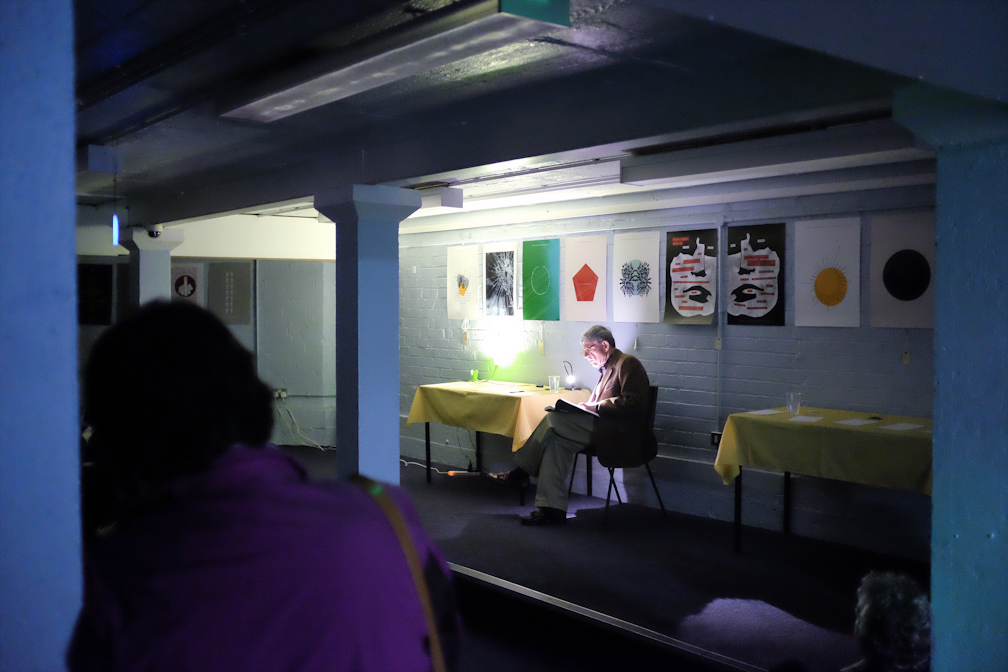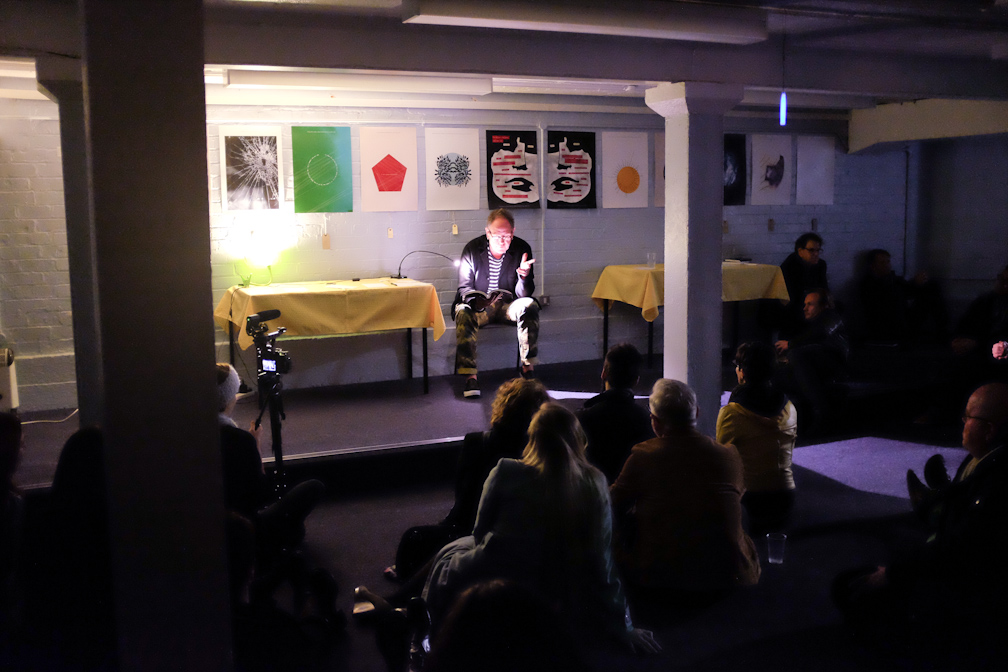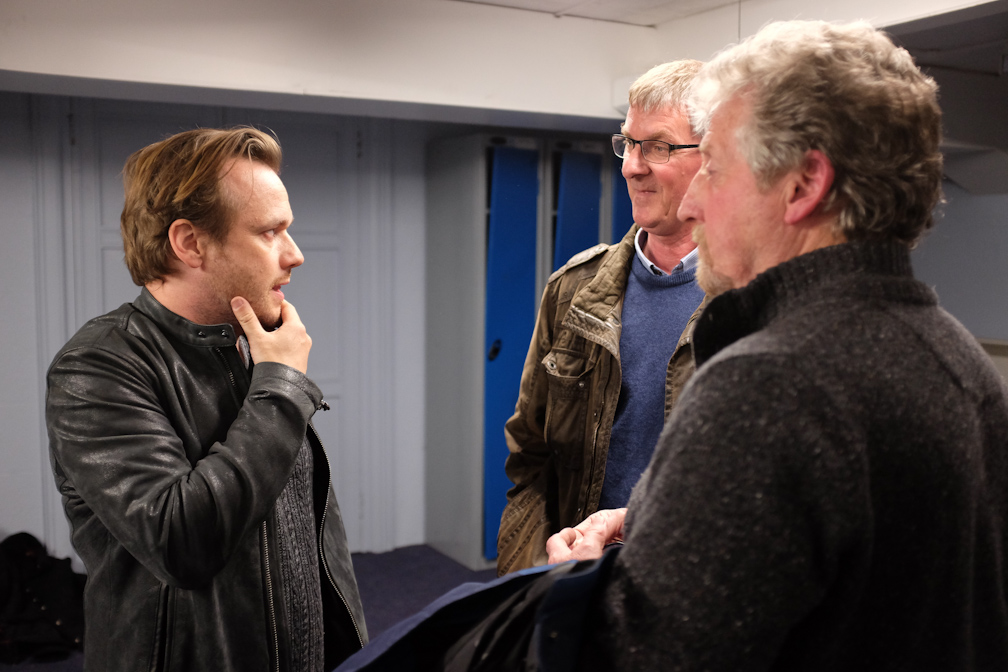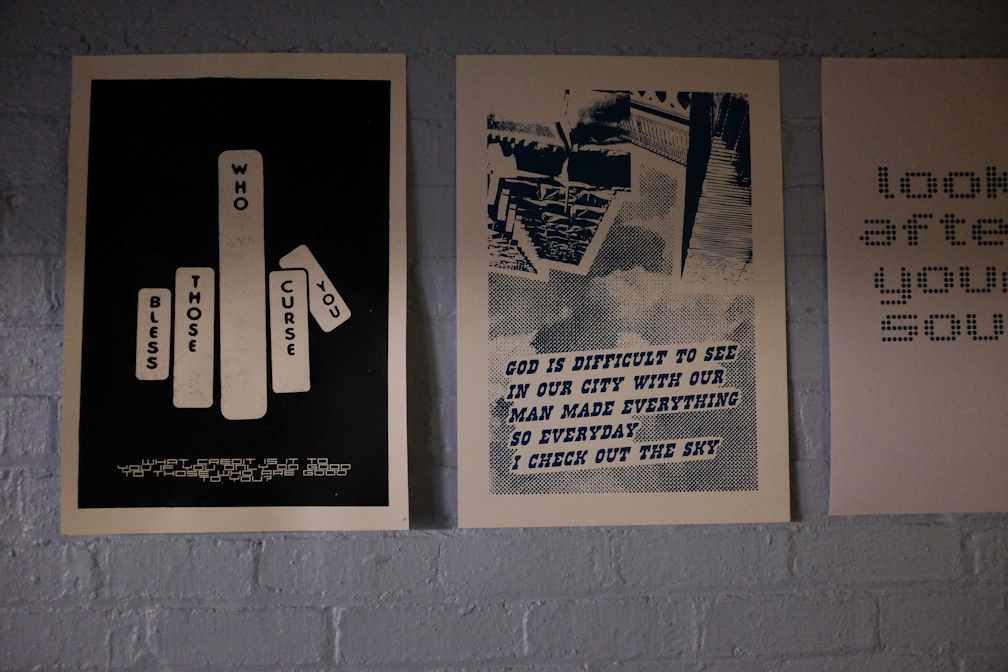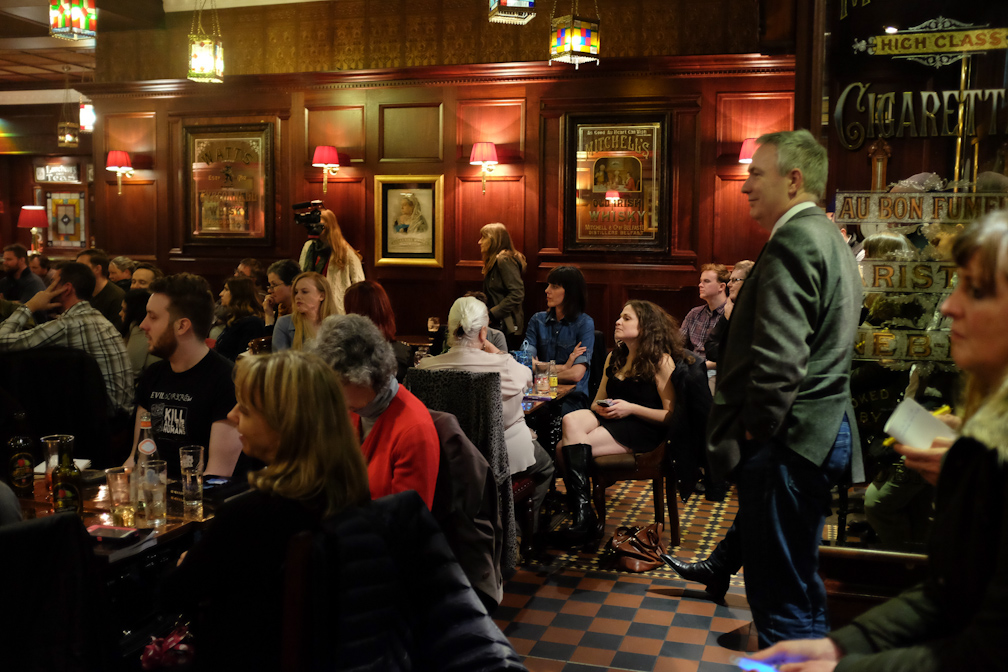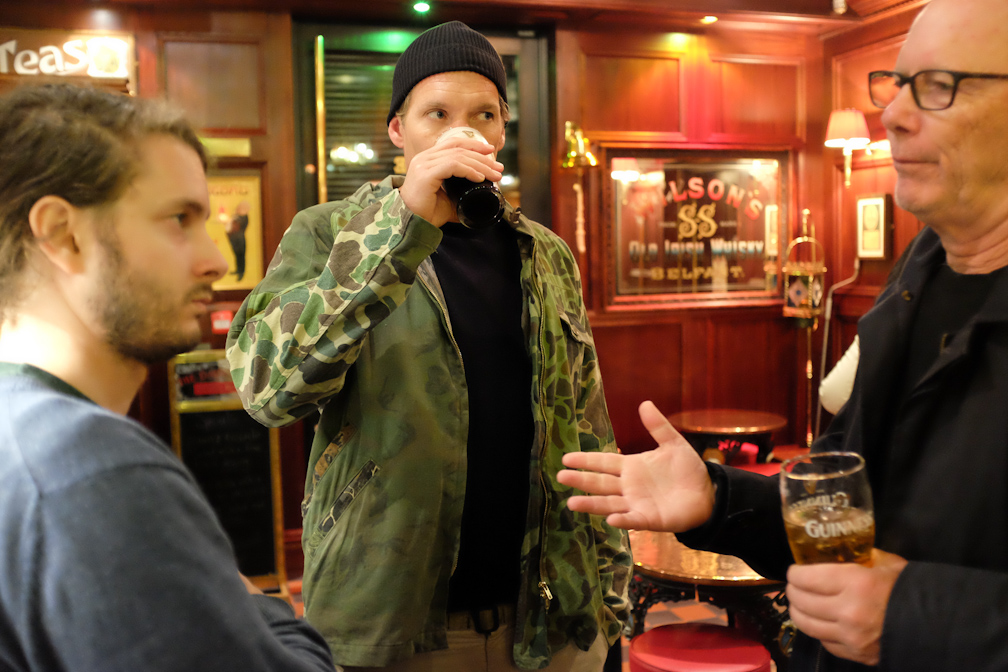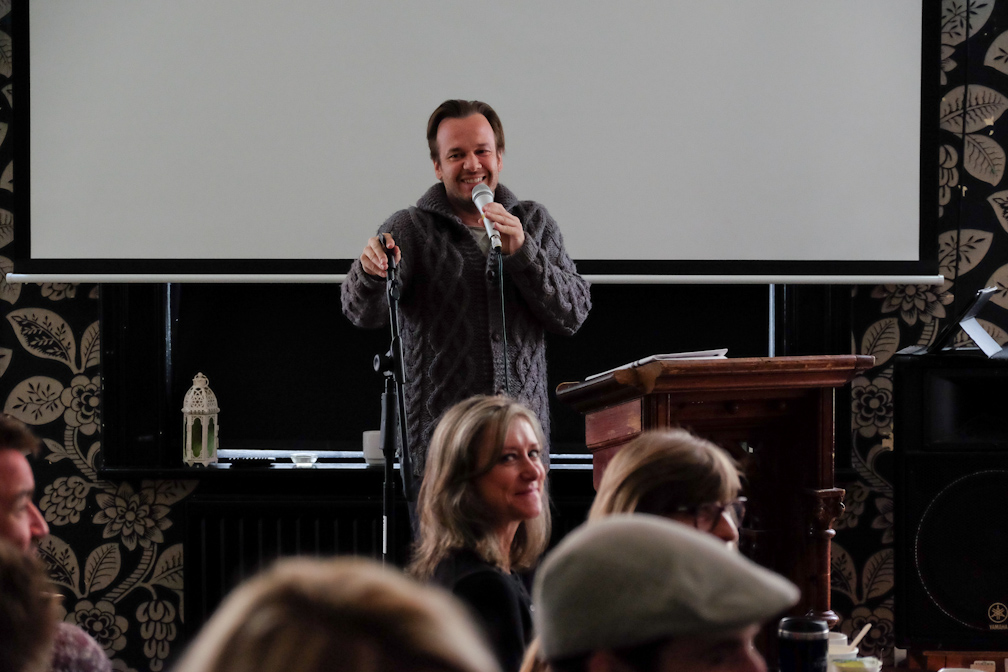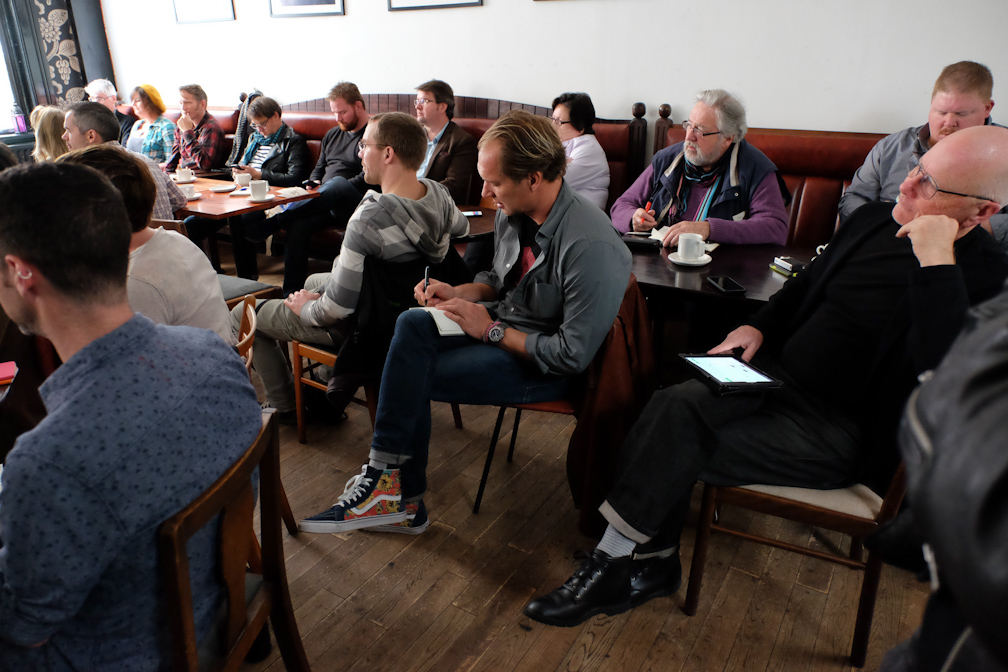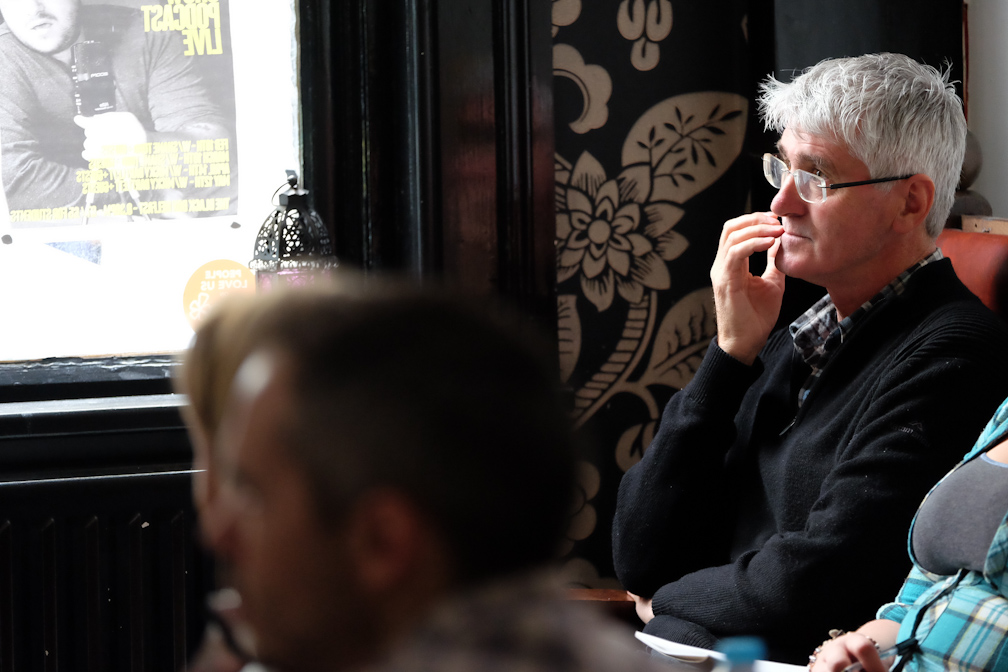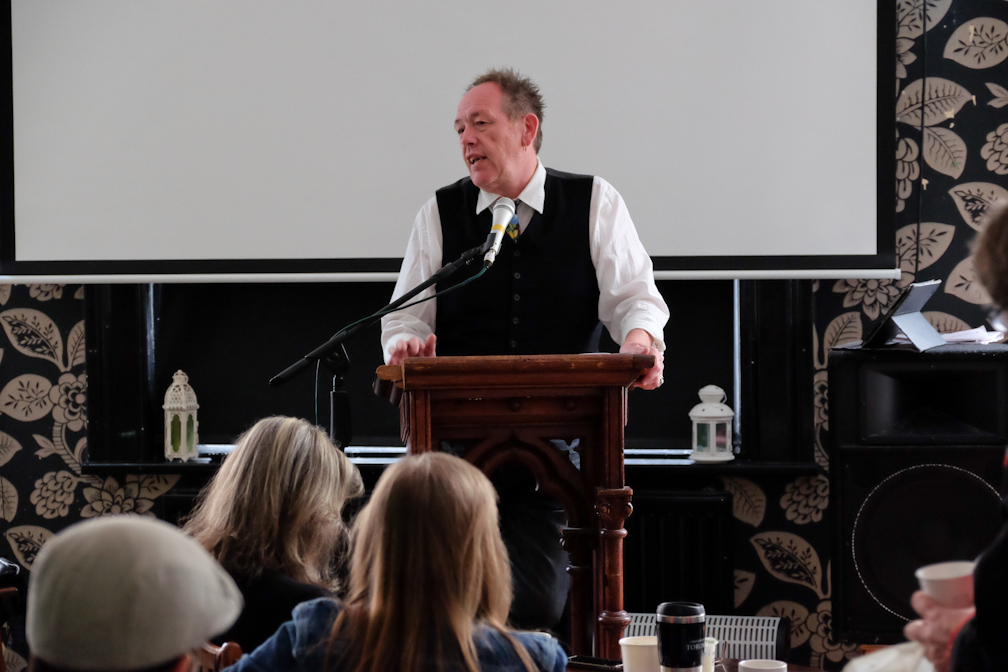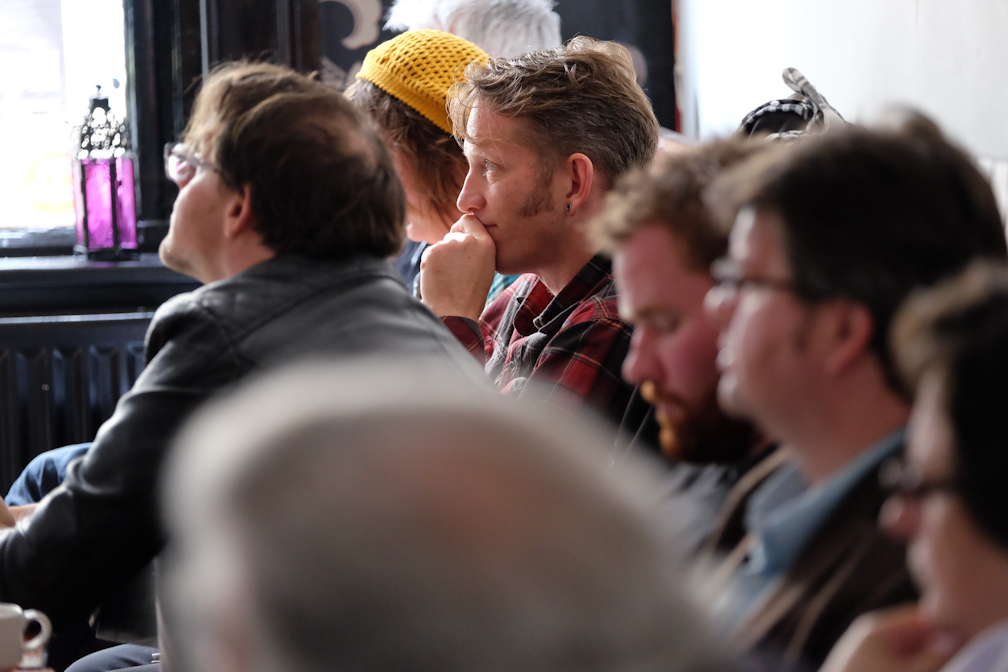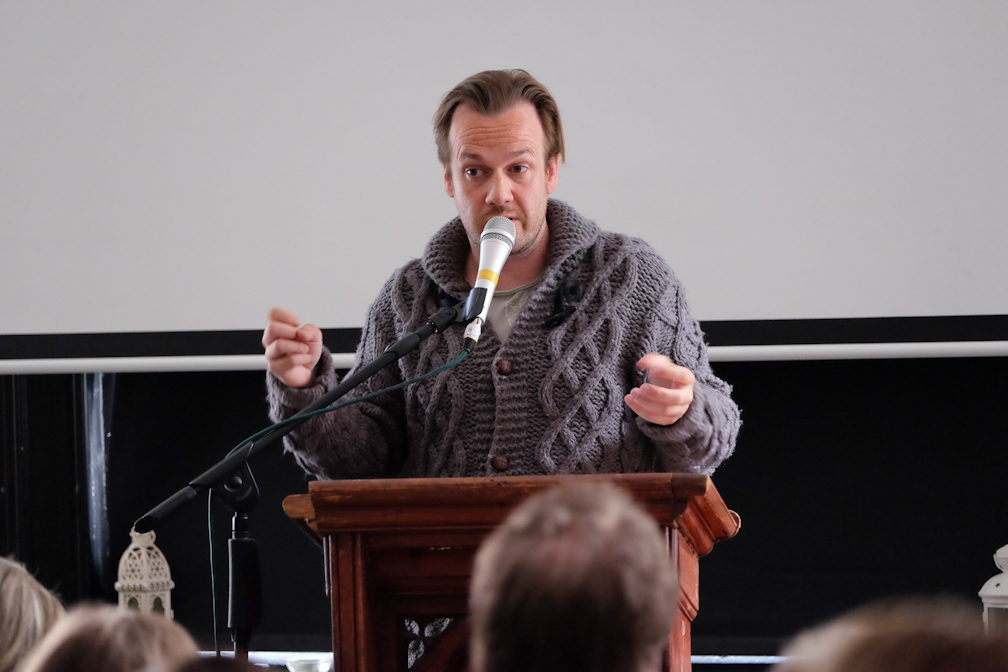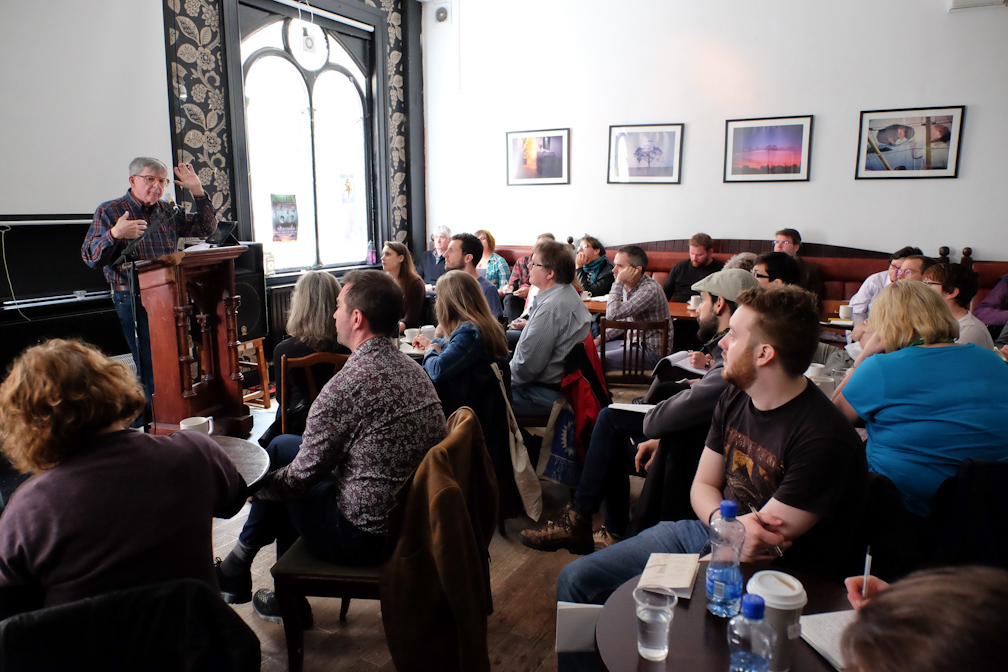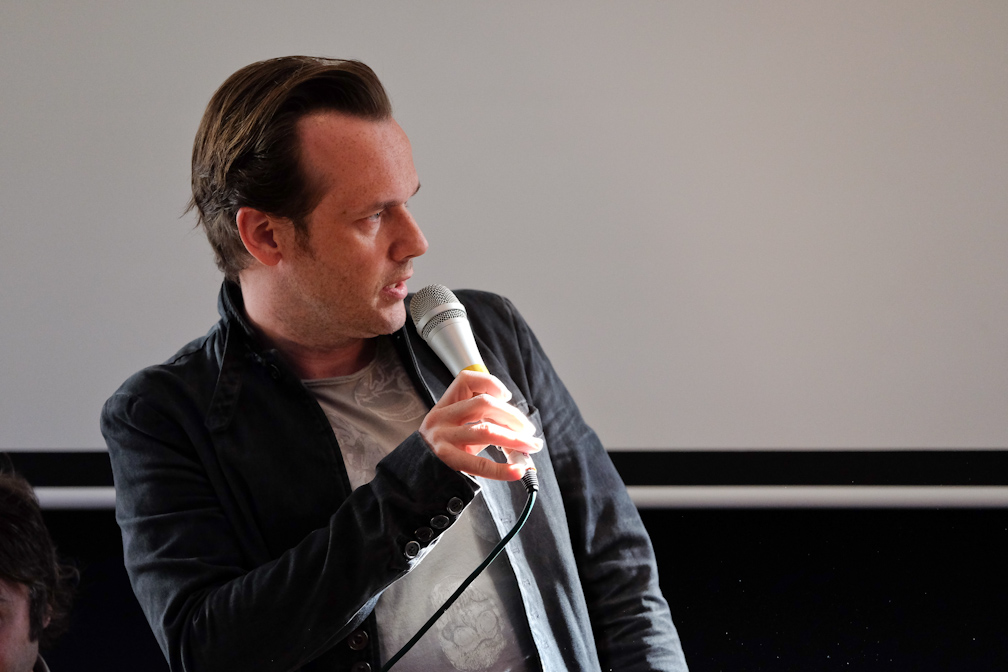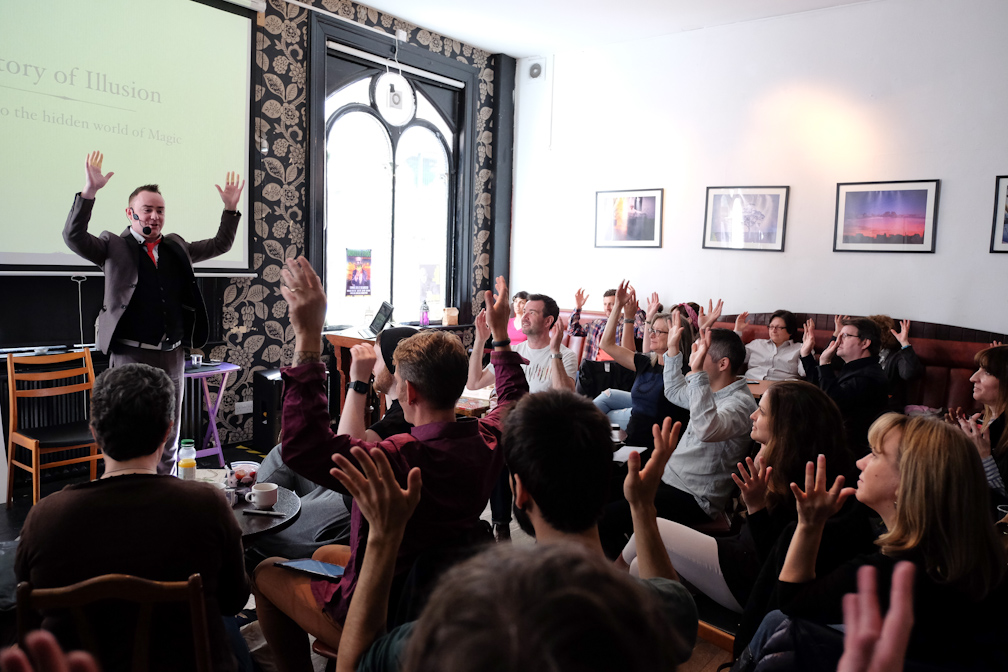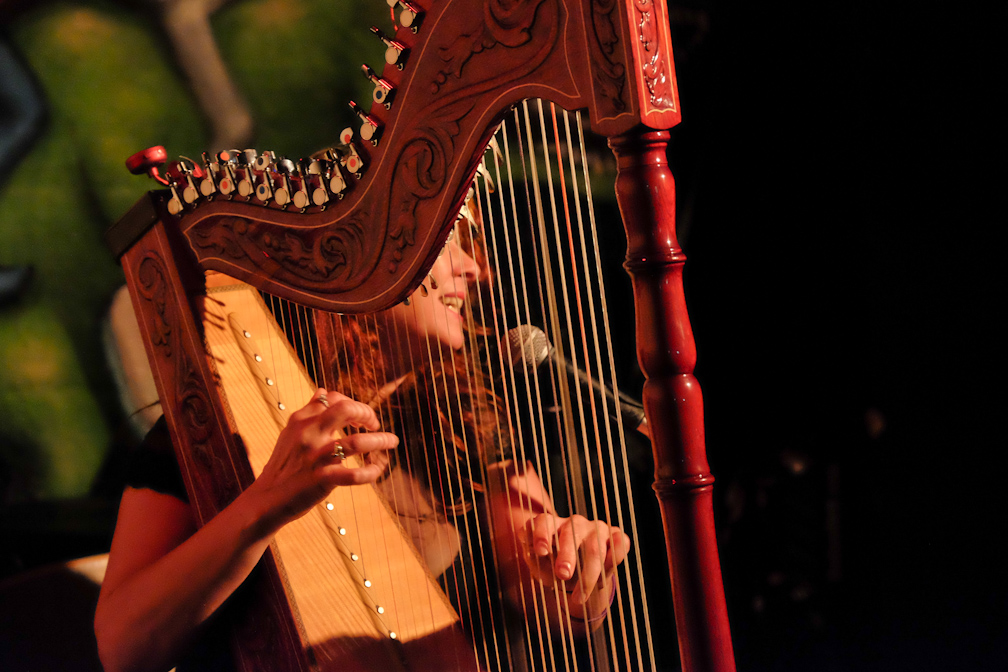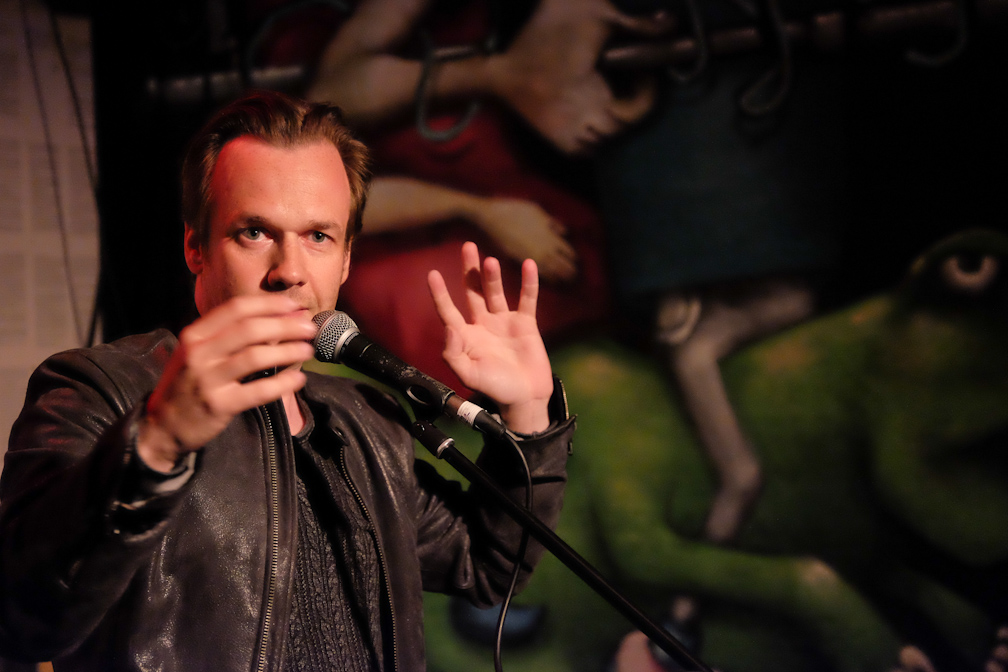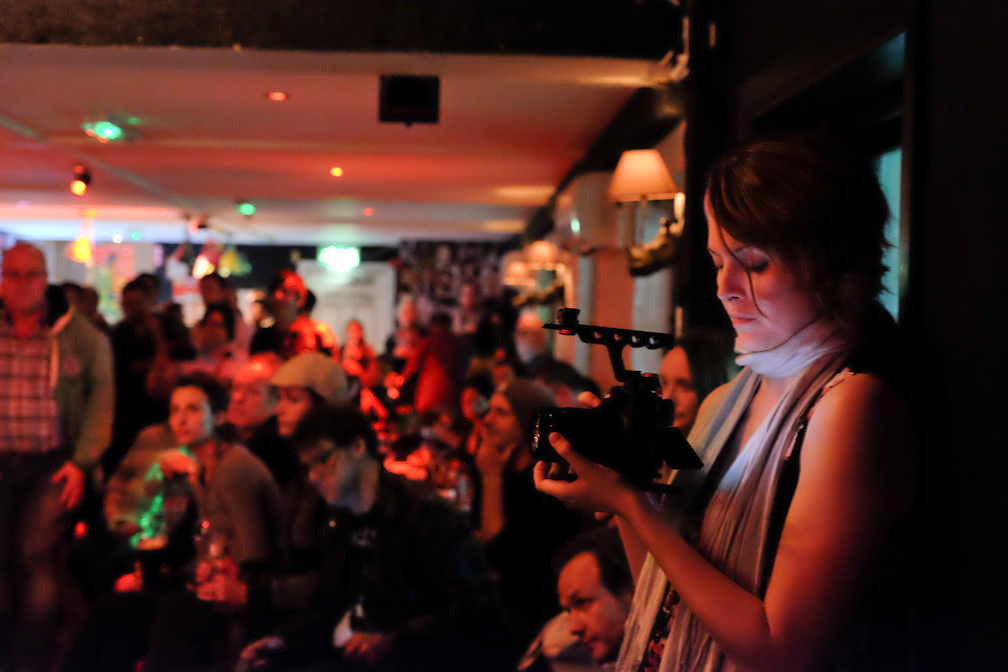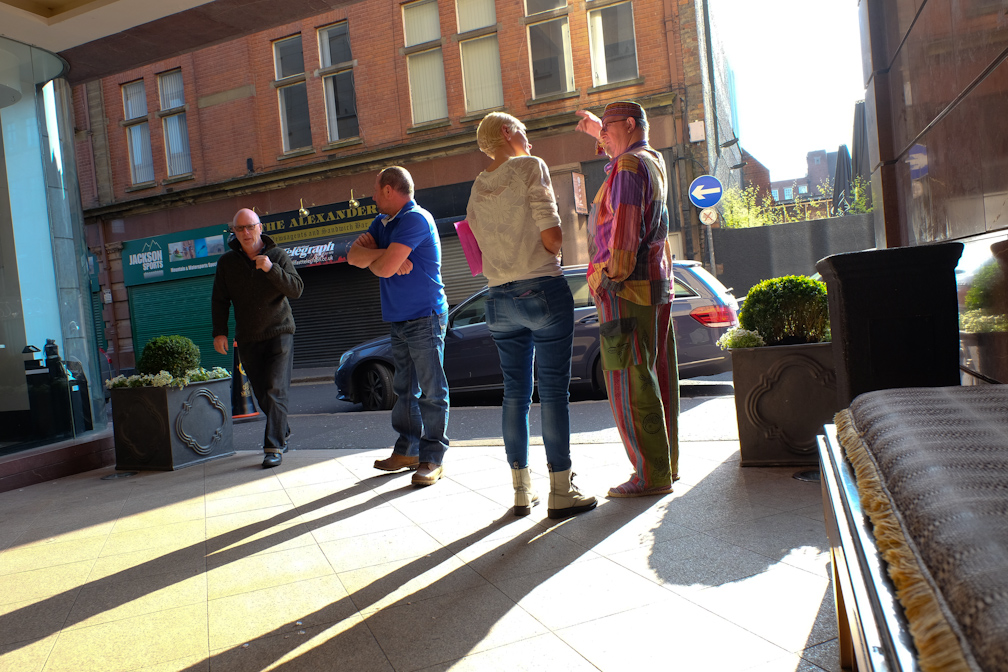 WAKE | Program
Here's the full program! In addition to all this, we will be featuring work by the artist Henrike Gootjes, and an art installation by Micah Purnell called Consumer Cage.
Sunday 28th April
7pm | Registration and drinks | Green Room
Come along anytime from 7pm to meet fellow Wakers, taste some amazing local beers and relax after all your travel. There'll be plenty of time to meet fellow Wakers, register and ask any questions you have about the event. Oh, and there'll also be a chance to test whether you are born again.
Monday 29th April
9:30am | music ex nihilo | green room
Each morning one of Ireland's leading artists, Jonny McEwen, will be forging various sound and vision scapes. New music will be born (again) each day, starting from silence and building through interaction and collaboration with participants and other artists.
10:30am | Belfast 101 vrs peter 101 | Green room
This is a chance to see Belfast, or get a basic introduction to Peter's work. The tour will be taking place in an open-top bus and will not only give you a sense of where everything is, but will give you a little of the rich history of the city. Alternatively, if you're new to Peter's work, there will be a chance to sit with him to talk about the basics of pyrotheology. The material will be old hat to those who have been following him for a while, but great for people who are just kicking off.
1pm | Lunch
2:30pm | god of the gap | peter rollins | main room
In the 17th century, Blaise Pascal introduced the term 'God-shaped hole' to describe a fundamental sense of lack that defines the existential predicament of human beings. Whether this is manifest subjectively (in a person's experience) or objectively (in their symptoms), the religious orientation can be described as aimed at ridding us of this experience. Some religions view this lack as an illusion to be dissipated, while others see it as a real gap to be filled. Positions which are alive and well in various secular guises. In this talk, Peter will argue that Pascal did name something fundamental in his expression 'God-shaped hole' (something with significance beyond the merely human), and that a religionless conversion involves radically confronting this hole, affirming it, and finding a place within it.
3:30pm | break
4pm | No Satisfaction | todd mcgowan | main room
We tend to think of conversion in terms of knowledge. We see the light, become enlightened, and thus begin to think differently. But my contention is that conversion involves not a shift in our knowledge but a transformation of how we satisfy ourselves. More specifically, it occurs at the moments when we recognize that we already have what we were pursuing. It is this recognition that makes a shift in our mode of satisfaction possible and that can facilitate as assertion of our freedom.
5pm | dinner
There are loads of great places to eat in the area, from cheap and tasty, to the super fancy. We'll be offering you lots of suggestions.
7pm | be Born Again with Peter Rollins, Jamieson Webster and Todd McGowan | The Dark Horse
Peter Rollins will be joined by Jamieson Webster and Todd McGowan to talk about conversion in the sphere of politics, psychoanalysis and theology. By exploring the relation between desire and ideology, they will interrogate the apocalyptic promise held out in these three realms: Salvation (in theology), The Cure (in psychoanalysis) and Socialism (in politics). Webster is a NY based psychoanalyst who has written for Artforum, Apology, Cabinet, the Guardian, Playboy, Spike Art Quarterly, the New York Review of Books and the New York Times. She's the author of numerous books, her most recent being Conversion Disorder: Listening to the Body in Psychoanalysis and is currently working on The Cambridge Introduction to Lacan. McGowan teaches theory and film at the University of Vermont. He is the author of Capitalism and Desire, Enjoying What We Don't Have, The Fictional Christopher Nolan and other works.
9pm | Hot Donkey | Paul Currie | main room
An Edinburgh Fringe favourite, we are thrilled that Paul Currie is bringing Hot Donkey to Wake. Hot Donkey is Currie's most personal show to date, as it examines letting go of our obsessions with icons and brands. It looks at our fascination with rule breakers, and those who question social structure, while we remain scared of breaking rules and questioning the world ourselves. It asks that we take iconic artists as inspiration, but only that, as we must ultimately follow our own heart and gut, to create new art and new culture. Hot Donkey was is a sell-out show at the Edinburgh Fringe Festival in 2014-2017 and was previously nominated for Best New Show at Leicester Comedy Festival 2015 and 2017. And, if that's not enough, he is the winner of Comedian's Choice - best show 2018.
Tuesday 30th April
9:30am | music ex nihilo | green room
Some more creatio ex nihilo with Jonny McEwen.
10:30am | in the world, but not of it | peter rollins | main room
In this talk, Peter will be looking at Pyrotheology as a theory and technology of fundamental transformation. He'll be digging deep into what it means to undergo the death of God objectively, subjectively and unconsciously, before exploring what is born in the aftermath of this event. This talk will be exploring what it means to undergo a fundamental shift in the way that we desire, a shift that enables us to live in the world without being of the world.
11:30am | Break
12pm | conversion disorder | jamieson webster | Main room
Conversion disorder names a condition in which our bodies manifest a symptom (such as blindness, fatigue, or paralysis) that cannot be explained in medical terms. In psychoanalysis, the symptom can be thought of as a prophet in the wilderness of our psychic lives, naming a fundamental deadlock in our lives, that calls for a radical change. The analyst listens to this communication and helps us bear witness to this message and respond to it. Those with ears to hear discover a desire to change the way we desire, to disorder and reorder our lives. In this talk, Webster will explore the shifting meanings of conversion and reflect upon how we listen to the complex speech of our body.
1pm | Lunch
2:30pm | breakouts | main room and green room
This is a chance to sit down with Todd or Jamieson to ask them questions and dig a little deeper into their talks.
3:30pm | adam's moment of wonder | main room
4pm | breakouts | Main room and Green room
Grab a coffee and sit down with Barry or Peter to put them on the spot, delving a little deeper into the material they've presented.
5pm | dinner
7PM | MAGIC WITH JOEL M | duke of york (upstairs)
One of Ireland's finest magicians is Joel.m. With a huge online following, various TV appearances and sold out shows across the UK, Joel is an incredible magician with an international reputation, having gained over 30 million views online.
9PM | MUSIC NIGHT | THE BLACK BOX
We will be joined by the musical comedian Teresa Livingstone and a special guest who we're keeping under wraps for now. Having been one of the stars in the BBC NI comedy show "Late License", Teresa will be joining us to offer insights on the underbelly of life and the healing power of gin.
Wednesday 1st May
9:30am | music ex nihilo | green room
This morning, Jonny will be joined by the Australian poet Ivy Ireland.
10:30am | i must die in you | Peter Rollins | main room
In this talk, Peter will be outlining how Conversion can be concretely understood within the frame of Pyrotheology and the role of a collective in inviting that fundamental reconfiguration of our desire.
11:30am | break
12pm | Everything I learned About the Bible, I learned From Prostitutes | Barry Taylor | main room
Wake favorite, Barry Taylor, will be giving us an autobiographical talk on his own ongoing experience of being 'born again', a journey that has taken him touring with AC/DC, to being part of a religious revival in Russia, doing music for porn movies, a sexual brush with the Children of God and the discovery of Death of God theology. Barry could well be the most interesting man in the world.
1pm lunch
2:30pm | Breakouts | green room or main room
Join Peter as he talks about how to set up and run Decentering Practices (such as The Last Supper, Atheism for Lent, The Omega Course and The Evangelism Project), or Adam Turkington as he explores the architecture of risk. He'll be looking at how risk works and how we can manage it in such a way as to allow you to take confident steps into more 'risky' ventures.
3:30pm | Break
4pm | breakouts | green room and main room
Peter will be running a second workshop on Decentering Practices. While Jonny McEwen will be running a conversation without words. An experimental drawing space called In, But Not Of.
5pm | dinner
7PM | AGAINST EVERYONE | LIVE PODCAST | THE BLACK BOX
Conner Habib will be joining us to do a live episode of his countercultural podcast, Against Everyone With Conner Habib, from Wake HQ - otherwise known as The Green Room. He'll be in conversation with Peter Rollins and Todd McGowan, as they reflect on the intersection between theology, psychoanalysis and political theory. Conner is a writer, lecturer, former gay porn performer, and sex workers' rights advocate. His podcast offers up deep conversations on complex ideas in engaging and fun language, covering topics like radical philosophy, the occult, sexual liberation, identity politics, and fringe art.
8pm | The Pigeon and Plum Cabaret |The Black Box
Join the venerable Pigeon and Plum for an evening of luscious librations and dastardly deeds of dexterity and daring. Slip into your finest steam punk and Victorian garb of top hats and feather boas and step back in time for a glimpse of the future of cabaret and enjoy a Cabaret that has wowed the crowds since 2005.
thursday 2nd may
9:30am | music ex nihilo | green room
10:30pm | Q and Qing of the A in the Q | Green room
This is your chance to put Peter on the spot and discuss any burning issues you have about the material explored during the festival.
11:30am | break
12pm | into The Vault | Adam Turkington | green room
Apart from being a leading figure in arts consultancy, event management and training services, Adam is the founding member and chair of The Vault. He'll be telling us all about this incredible project, its mission and how it offers us a glimpse of being in the ideological world, without being of it.
1pm | lunch
2:30pm | bus to The Vault | Meet at st anne's cathedral
This year's Wake is all about undergoing a fundamental transformation in the way that we desire. A change that frees us from the dominant ideological system, offering real change in both the dimension of the personal and political. So it feels appropriate to spend the last day visiting a collective that offers one example of a collective born in the aftermath of such an incentieray event. So, for the last day, we'll be heading to The Vault, an underground artist collective with around 100 creatives working on all kinds of creative projects.
3pm | Breakouts | the vault
There will be an opportunity to engage in some hands-on workshops lead by some of the creatives who work in The Vault.
4:30pm | adam's moment of wonder | the vault
5pm | dinner and Party | The Vault
We'll all be eating and drinking together at The Vault. This one's on us.
9pm | pub crawl | various
Wake always ends with a pub crawl, lead by our fearless drinker, Adam. There will be music, there will be dancing, there will be fun and there might be a few tears.